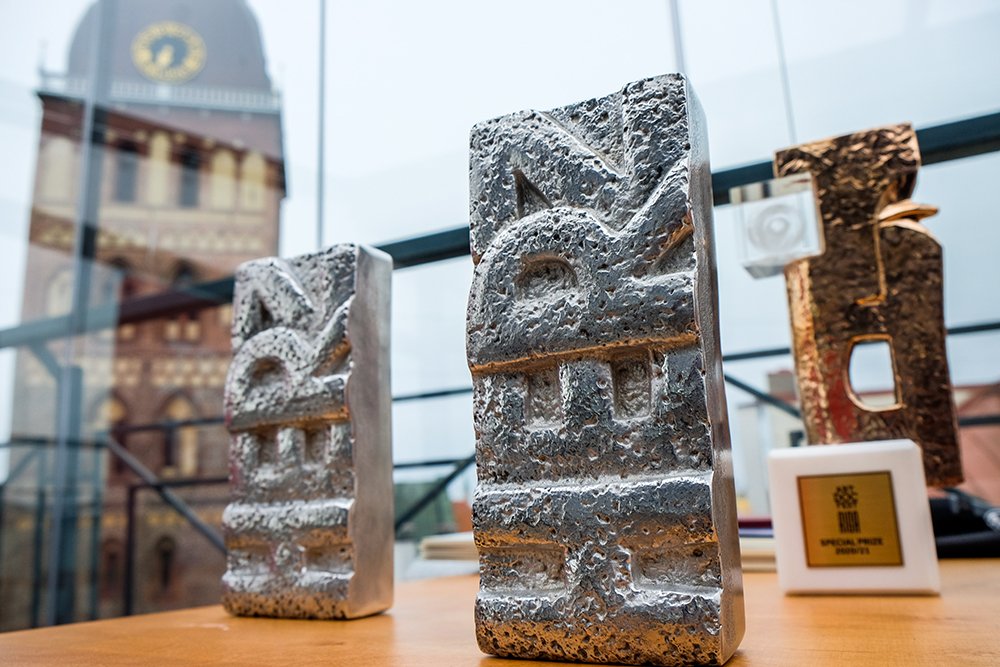 On Monday, May 3, the winners of the International Documentary Film Festival Artdocfest/Riga 2020/2021 were announced in Riga.
21 films were presented in the Artdocfest competition. Winners:
Best Film - Silent Voice, directed by Reka Valerik (France)
Special Jury Prize - The Earth is Blue as an Orange, directed by Iryna Tsilyk (Ukraine, Lithuania)
Best Director - Victor Kossakovsky, Gunda (Norway, USA)
Special mention of the jury - Breaking into Baikonur, directed by Dmitry Gromov, Angel Angelov (Ukraine)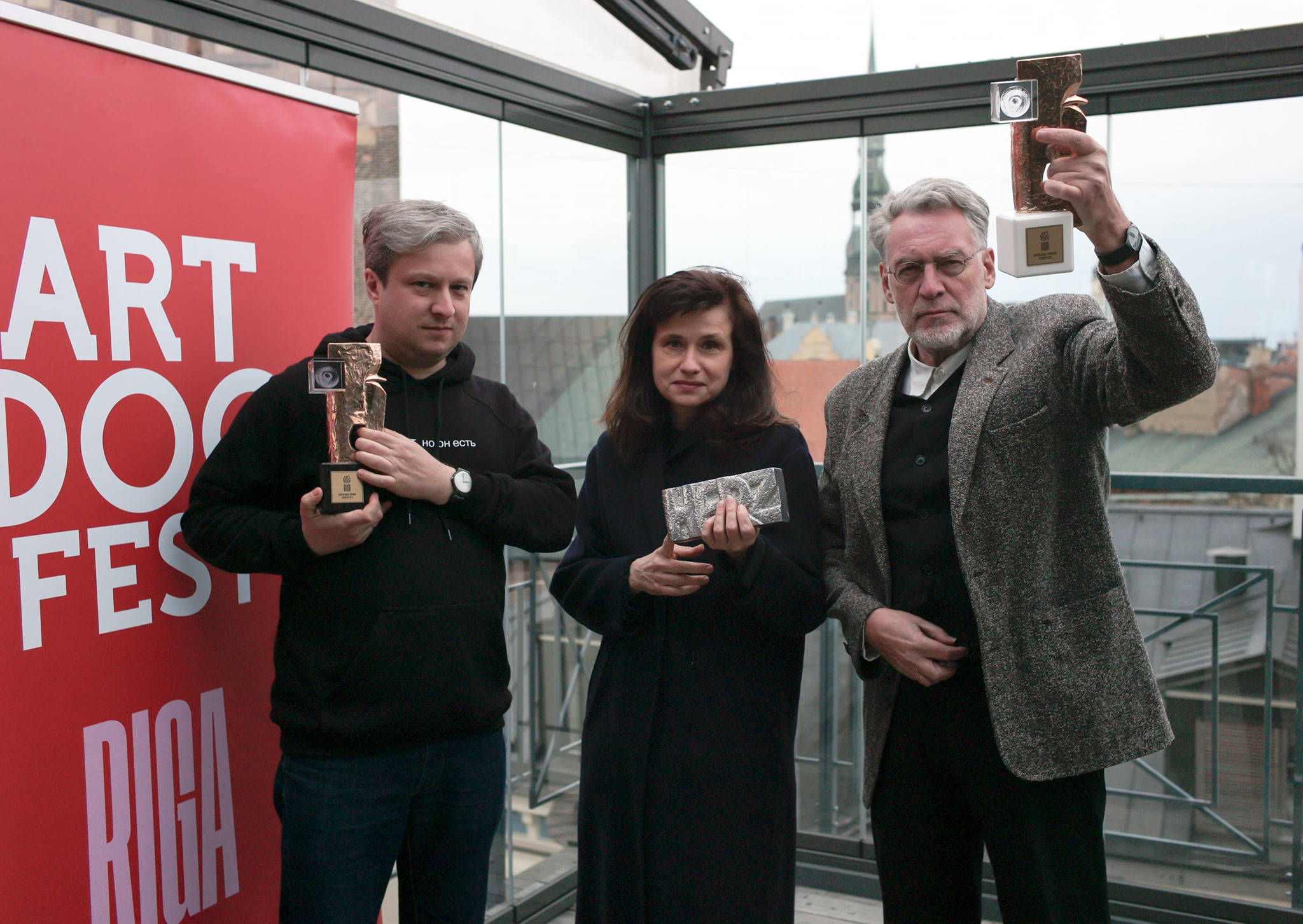 The jury of the Artdocfest program Anton Dolin, Dita Rietuma and Artemy Troitsky.
10 films took part in the Baltic Focus competition. Winners:
Best Film - Restless memories (directed by Elina Lange-Ionatamishvili, Latvia)
Best Direction - Giedrė Žickytė (The Jump, Lithuania, Latvia, France)
Special mention of the jury - One Life (directed by Marija Stonytė, Lithuania)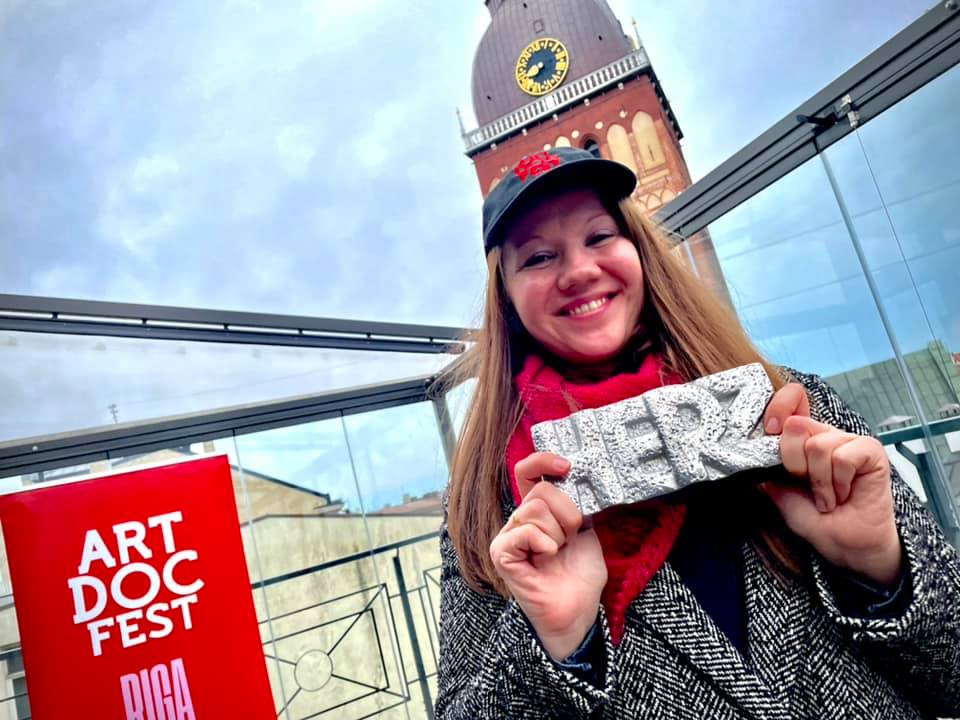 Director Elina Lange-Ionatamishvili with the HERZ prize.
As previously reported, the IDFF Artdocfest/Riga festival was organized "with home delivery": the organizers of the festival physically delivered films to the viewer, or a limited group of spectators of "one bubble/one household". Screenings of films for a wide audience in the cinema, during which a real meeting with the author of the film will take place, is planned to be organized 3-9 September, after the end of the pandemic and the opening of cinemas.