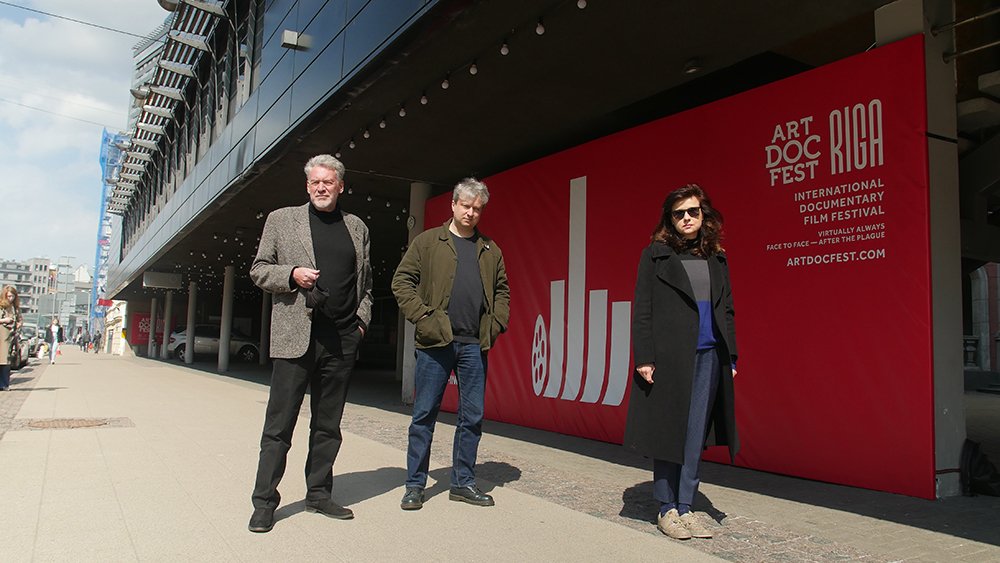 While the jury of the IDFF Artdocfest/Riga decides the fate of the winners, the festival itself has organized home delivery screenings for young people and representatives of the creative movement.
On April 29, the jury of the Artdocfest program Dita Rietuma, Artemy Troitsky and Anton Dolin started to watch the films in the Big Hall of the Splendid Palace cinema (Riga). This was followed by discussions. All in compliance with the necessary epidemiological safety measures.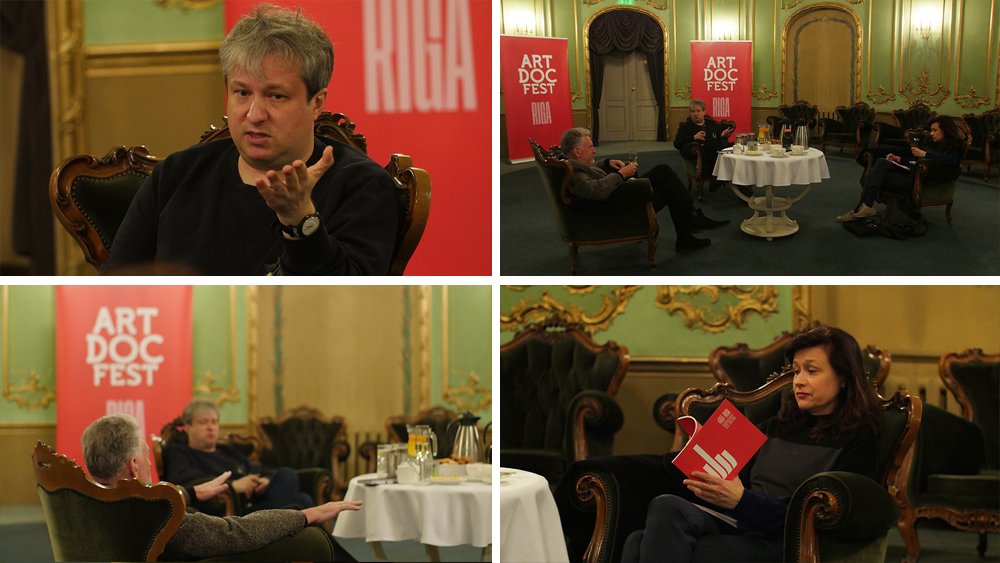 In the meantime, the organizers of the festival continued their action "cinema with home delivery" and visited the youth organization Youngfolks.lv.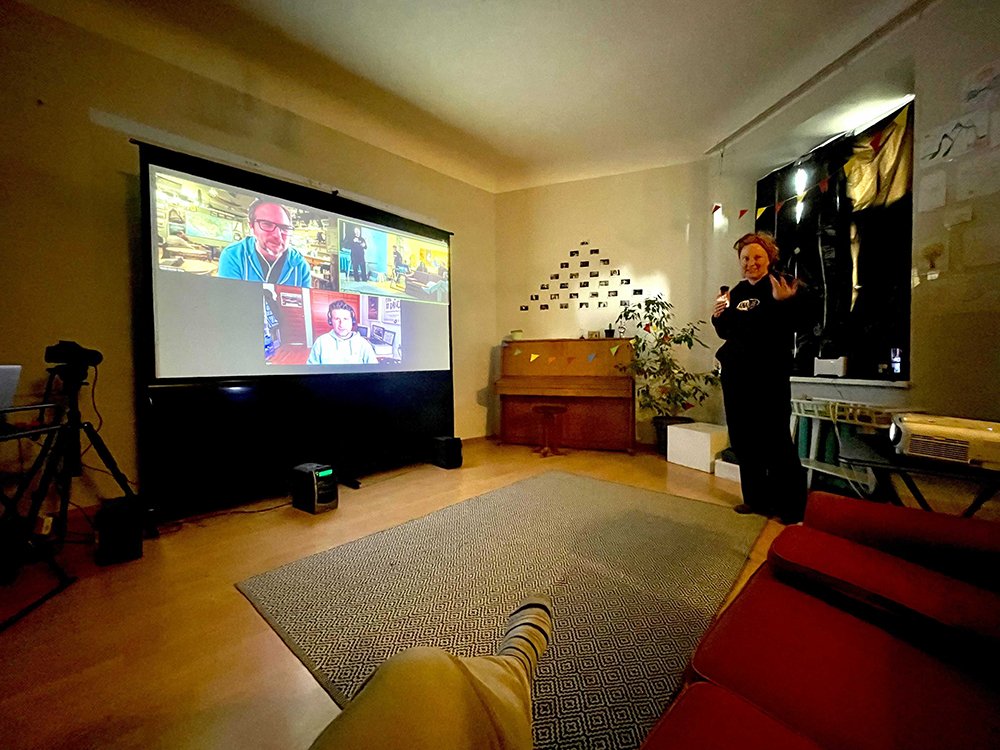 And then met with the representatives of the urban movement Lastādija. The screening of the film was organized on open air practically in the center of the Latvian capital.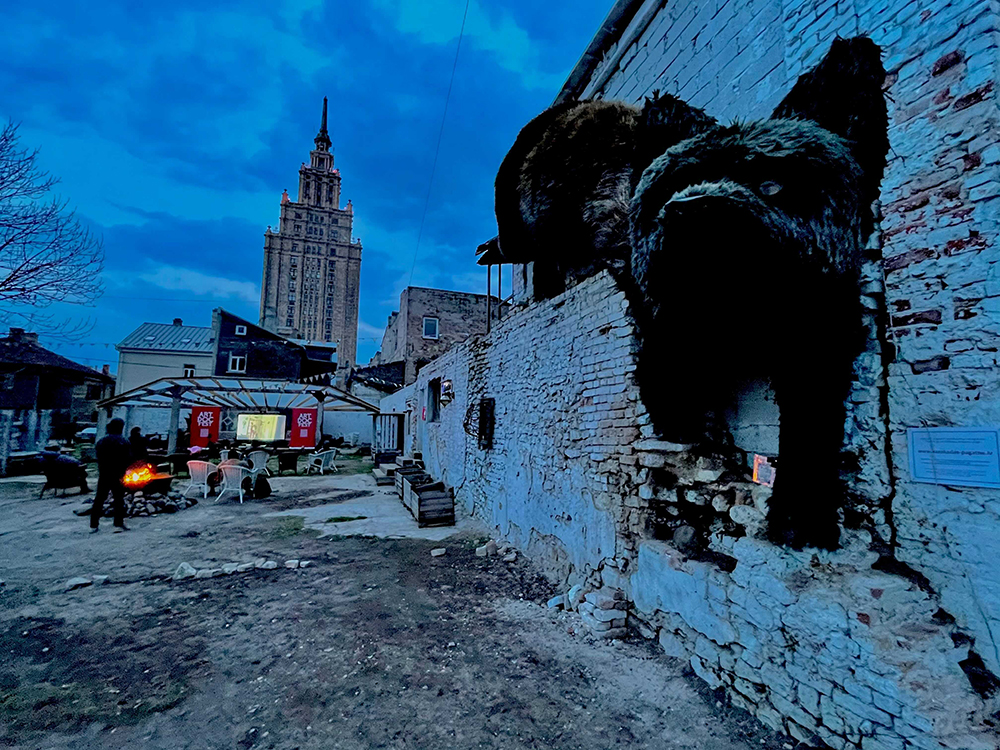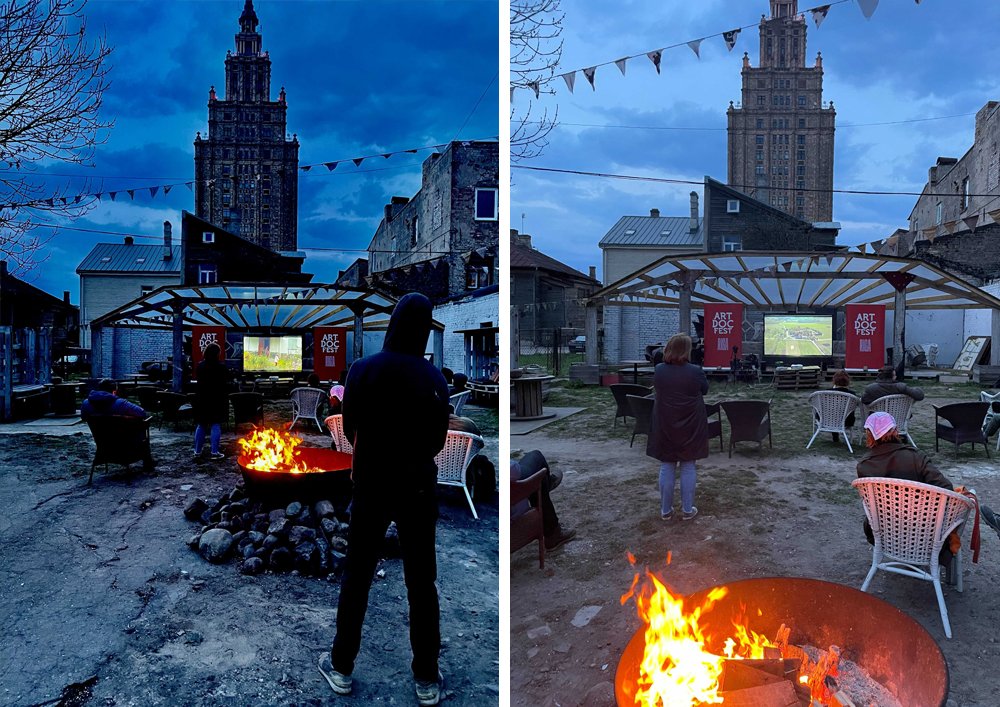 As previously reported, the festival is being held under epidemiological restrictions due to the COVID-19 pandemic.
The festival is organized "with home delivery": the festival team brings the film to a spectator or a limited group of "one bubble/one household" spectators. Size of the group will depend on the regulations and restrictions in the region, but we promise – those will be excited viewers! We will screen for a large family at the country-side, we will screen for a team of cooks in their empty restaurant, we will screen for prisoners and youth commune inhabitants etc.
The closing ceremony is taking place on May 3rd at 10 p.m. and the winners and prizes are announced. The broadcast will be shown on the "Current Time" TV channel and on the channel's Youtube page.
Screenings of the films for the wide audience in the cinema hall, during which a real meeting with the author of the film will take place, is planned to be organized in the second half of August, which will be reported separately.