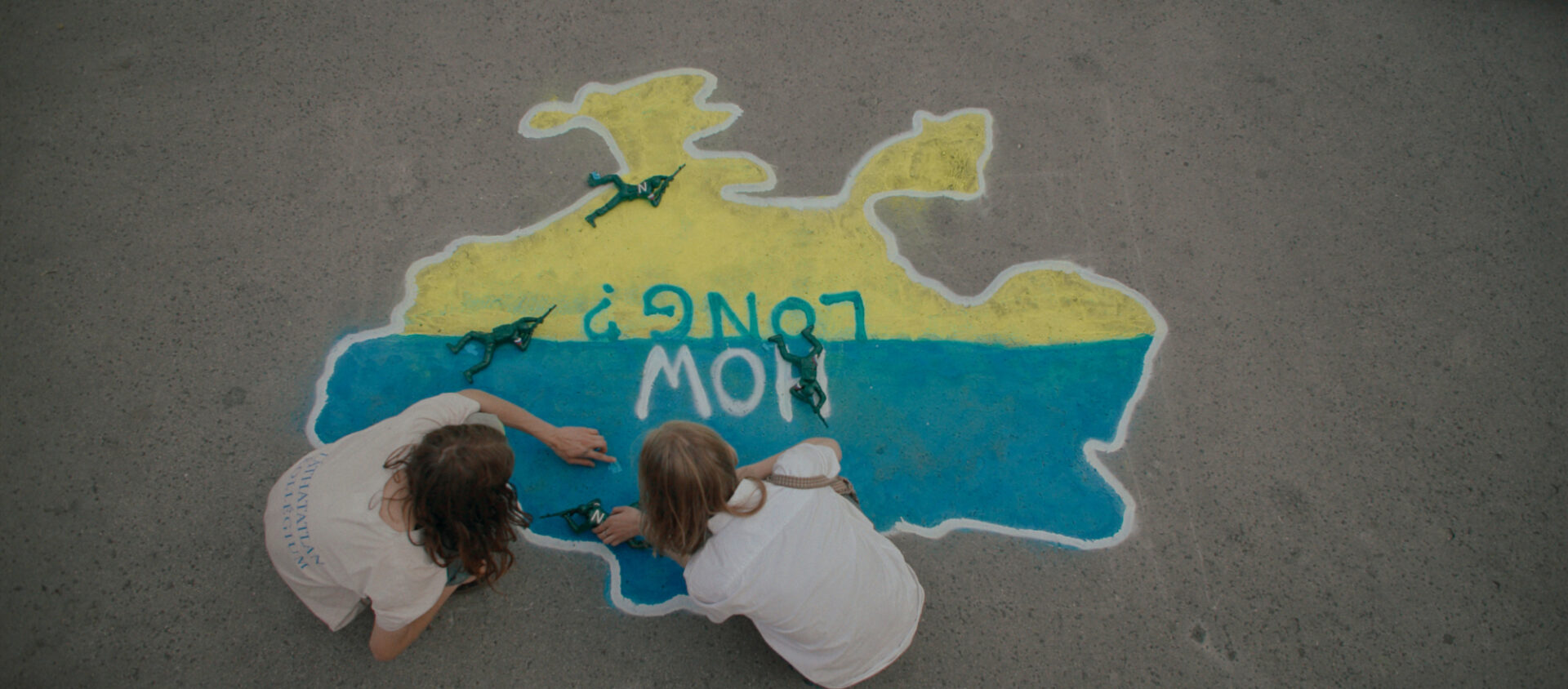 From March 2nd to March 9th, Riga will host the third International Documentary Film Festival Artdocfest/Riga. In two competitive programs Baltic Focus and Artdocfest Open spectators will be able to see more than 30 documentaries, as well as many more movies shown in out-of-competition programme ArtDoc & ProArt.
This year special attention will be paid to films about Ukraine. The festival will showcase movies from various countries, including Latvia, Israel, USA, Netherlands and Baltic Sea region. Artdocfest/Riga will not screen movies financed by the Russian government. The theme of the war is also displayed in the design of the third IDFF Artdocfest/Riga, which, in support of Ukraine, will be decorated in blue and yellow colors.
"The third Artdocfest/Riga in 2023. will take place exactly one year after Russia's attack on Ukraine began. Our film programmes have always displayed an honest, sometimes cruel artistic view on real life events. Our main interests have always concerned regions of Eastern Europe and Central Asia. The reality of today for peoples of these regions is WAR. Brutal and criminal war – the way how war impacts the lives of common people, how it is represented in various stages of human condition. This is what Artdocfest/Riga is all about. We showcase meaningful documentary films from all over the world about our lives before the war, considering that war is what dominates every life today," the founder of Artdocfest/Riga Vitaly Mansky.
Until January 15, 2023, you can still apply to participate in the competition. The selection of films continues, but some of the films that have been selected for the festival are already known. For example, the film Angels of Sinjar by Polish director Hanna Polak, nominated for an Oscar and an Emmy, participates in the Baltic Focus competition programme.
The Artdocfest Open competition will be represented by various films, including Turn Your Body to the Sun, by Dutch director Alyona van der Horst, Marusya Syroechkovskaya's film How to Save a Dead Friend and Ruslan Fedotov's film Away. All films have participated in the most famous film festivals in the world.
Screenings of the Artdocfest/Riga festival will traditionally be held at the Splendid Palace cinema. IDFF Artdocfest/Riga will also show an out-of-competition programme ArtDoc & ProArt during the festival. The partner of this programme is the art center Zuzeum, where the movies of this programme will be shown.
The IDFF Artdocfest/Riga is supported by the State Culture Capital Foundation of Latvia and many international foundations. The partners of the festival are the American TV chanel Current Time TV, the German TV channel Deutsche Welle and the cinema Splendid Palace.