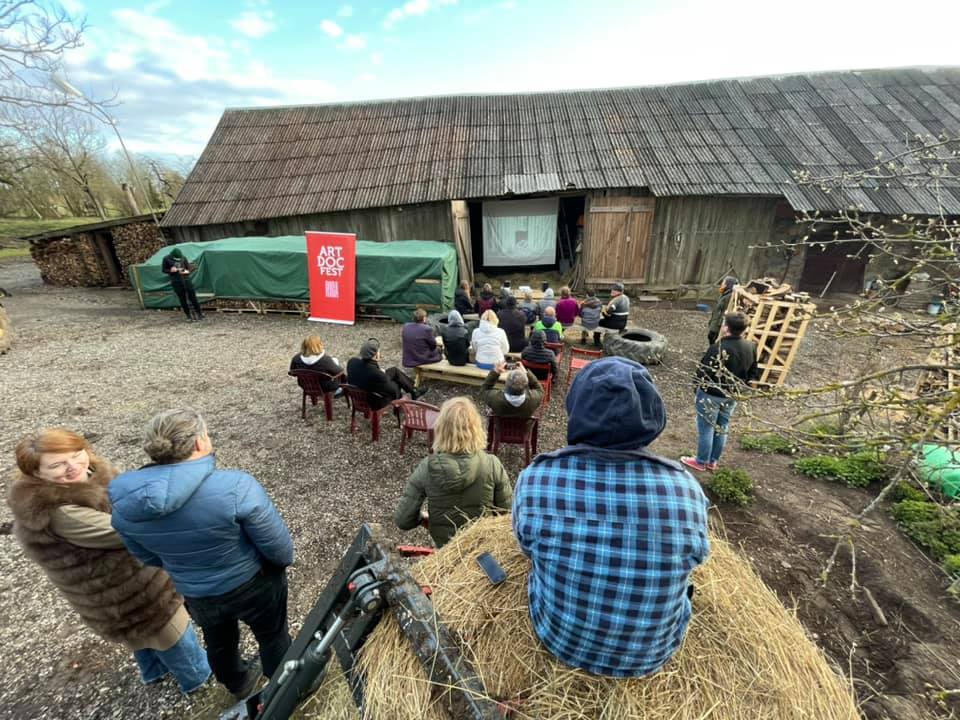 Victor Kosakovsky's film Gunda, which was one of the Oscar nominees this year and claims the main prize in Riga, was shown for the first time in Latvia on a real farm. The show was held as part of the IDFF Artdocfest/Riga festival.
Victor Kosakovsky's film Gunda tells a story about pigs, cows and chicken. Black and white. Without words. Without music. Victor Kossakovsky is offering not just a mesmerizing poetic work of art but also a wonderful life experience. We get to know Gunda the sow, her family and neighbors, and it gives us the reason to think about the secret of consciousness and the value of life of those with whom we share this planet.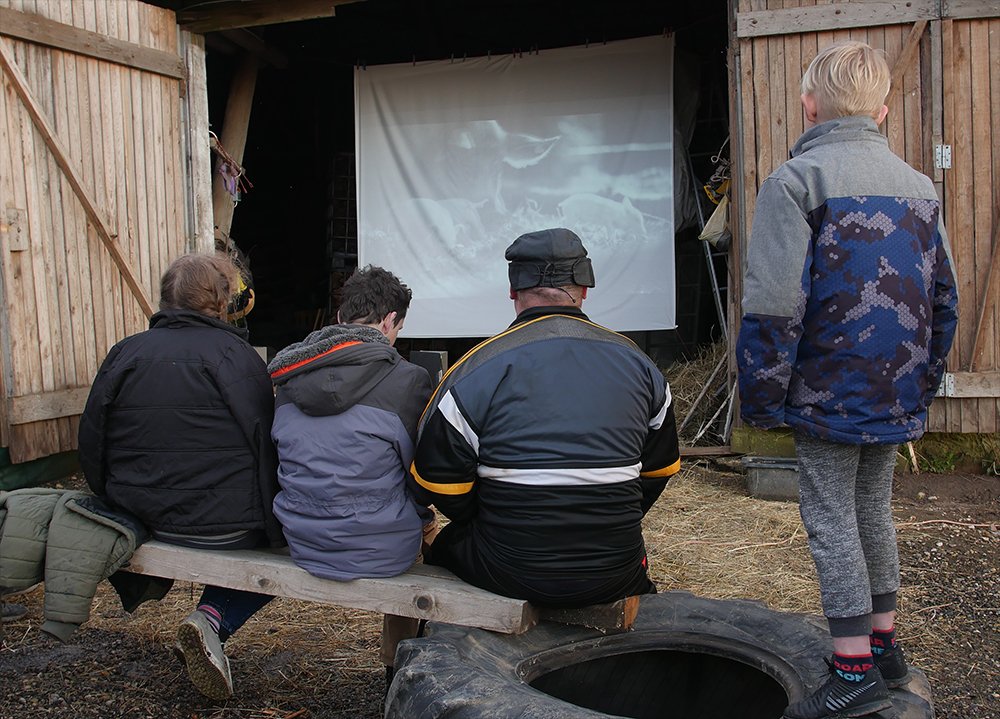 The film was produced by the famous American actor Joaquin Phoenix, and this picture even passed the first selection for the Oscar. Now the film is nominated for the IDFF Artdocfest/Riga main prize.
Due to epidemiological restrictions it is impossible to show the film in the cinema, but it was symbolic to present it on a real farm (all are members of the same family).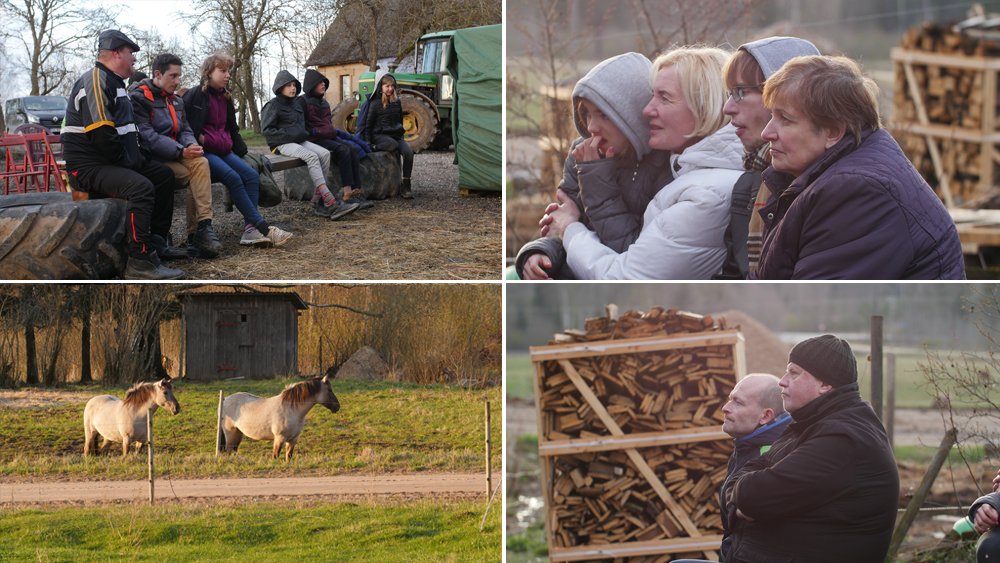 As previously reported, screenings of all the films for the wide audience in the cinema hall, during which a real meeting with the author of the film will take place, is planned to be organized in the second half of August, which will be reported separately.
The festival is organized "with home delivery": the festival team brings the film to a spectator or a limited group of "one bubble/one household" spectators. Size of the group will depend on the regulations and restrictions in the region, but we promise – those will be excited viewers! We will screen for a large family at the country-side, we will screen for a team of cooks in their empty restaurant, we will screen for prisoners and youth commune inhabitants etc.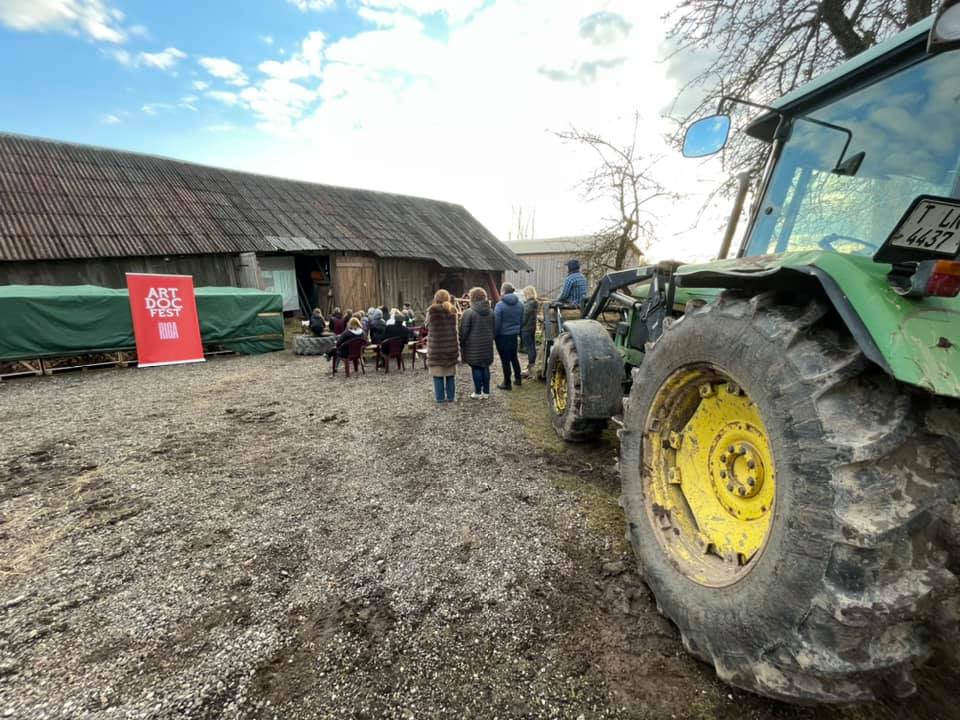 The closing ceremony is taking place on May 3rd at 10 p.m. and the winners and prizes are announced. The broadcast will be shown on the Current Time TV channel and on the channel's Youtube page.