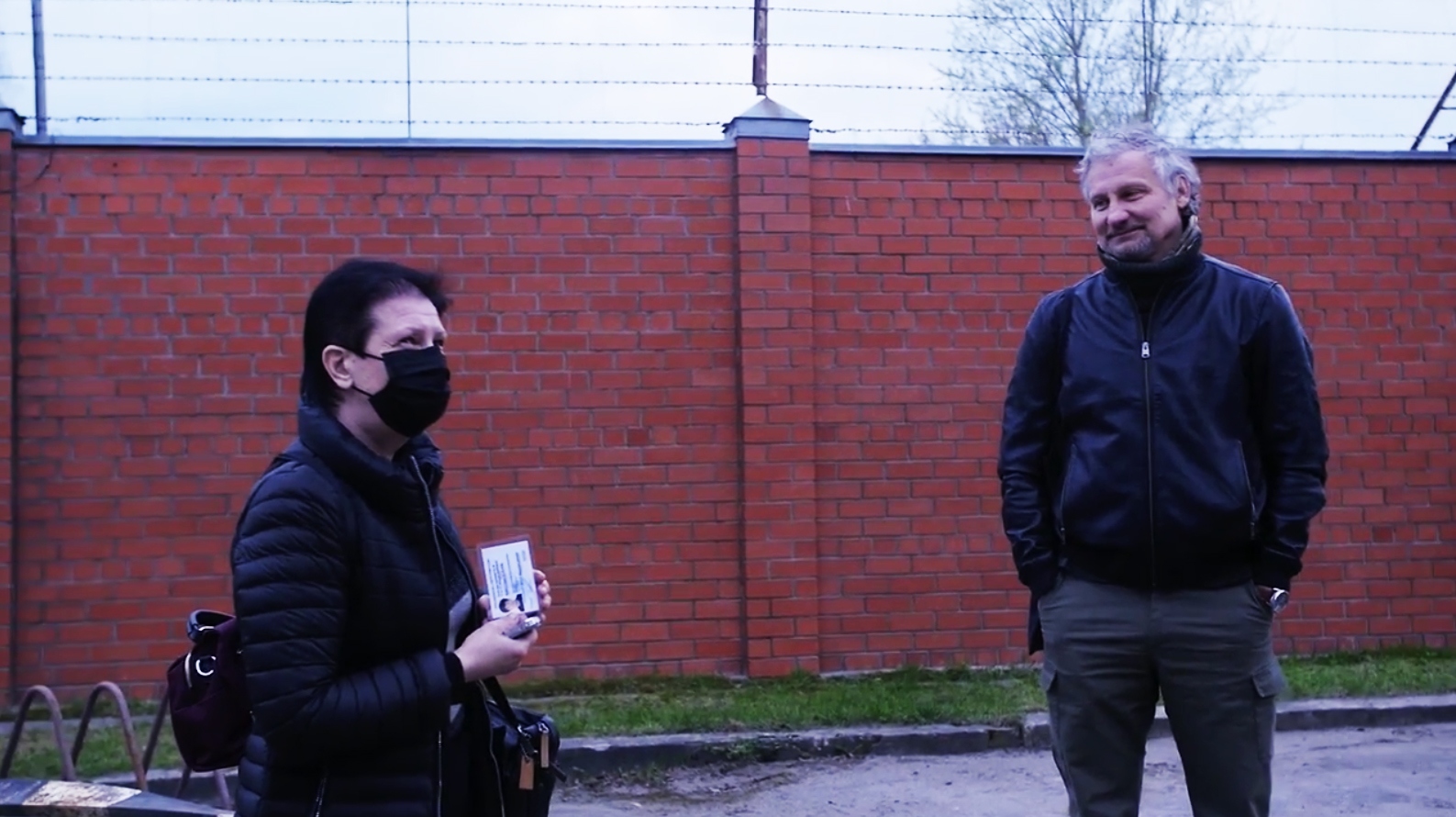 The screenings of films of the International Documentary Film Festival IDFF Artdocfest/Riga continue to be shown in the so-called "bubbles". One of these shows took place in the Ilguciems Women's Prison.
After the screening of Homo Sovieticus at the female prison in Ilguciems. The chaplain Rudīte Losāne brings the director of the film Ivo Briedis stories and reactions about how the film was received by the audience in prison.
She has managed to show it 3 times already for different sections of the prison, as they have pandemic restrictions as well and cannot watch the film all together...
About her own reaction she says: "When I saw it for the first time, I felt like a road roller would have rolled over me, because I was so sure before - there is no Homo Sovieticus in me... But I must painfully agree with you, especially when you said it is still residing in you, too... But the more I watched the more I got out of it - each phrase is so relevant and important... There is a great level of deepness in that film. The girls who watched it with me were talking a lot about themselves at that time, remembered things, but finally all agreed they wouldn't want it to come back again..."
As previously reported, screenings of all the films for the wide audience in the cinema hall, during which a real meeting with the author of the film will take place, is planned to be organized in the second half of August, which will be reported separately.
The festival is organized "with home delivery": the festival team brings the film to a spectator or a limited group of "one bubble/one household" spectators. Size of the group will depend on the regulations and restrictions in the region, but we promise – those will be excited viewers! We will screen for a large family at the country-side, we will screen for a team of cooks in their empty restaurant, we will screen for prisoners and youth commune inhabitants etc.
The closing ceremony is taking place on May 3rd at 10 p.m. and the winners and prizes are announced. The broadcast will be shown on the Current Time TV channel and on the channel's Youtube page.