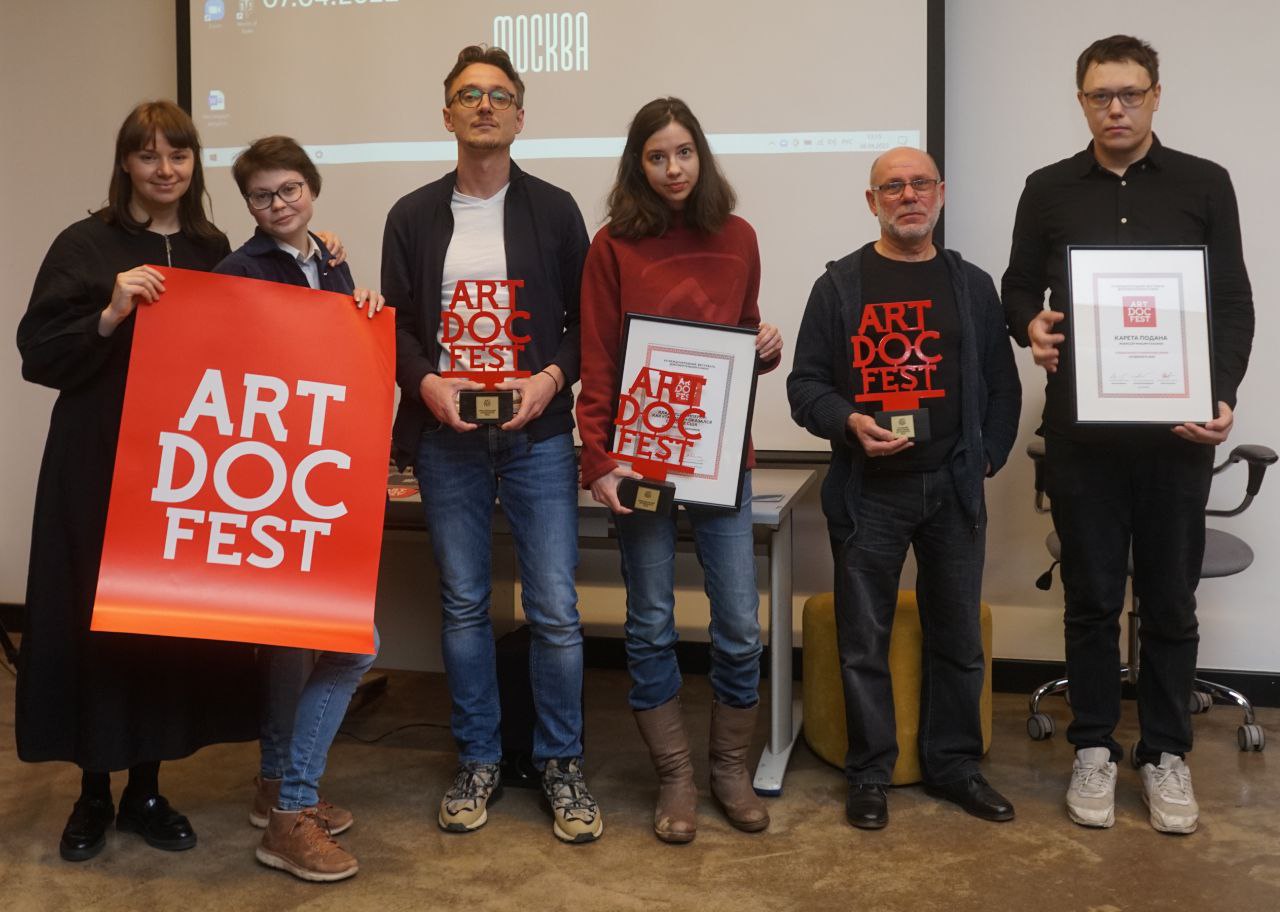 The awards ceremony for ArtDocNet.
The results of the Artdocfest-2022 online competition were announced on April 6 in Moscow in a closed format.
Moderator Vitaly Mansky (zoom). The jury members: Alexey Malobrodsky, Elena Fanailova (zoom), Elena Lukyanova (zoom).
The winners of the ArtDocNet competition, which included films published on the Internet by their copyright holders.
Country in exile by Mariya Borzunova
The film is currently unavailable because it was published on channel Dozhd (TV Rain), which is closed at the moment.
Presidential candidate by Anna Nemzer
Third wave by Konstantin Selin
The carriage is served by Maksim Pakhomov
1. Country in exile by Mariya Borzunova
2. Migrants league by Aleksey Smolyaninov
3. War in Afghanistan: reporting from Kabul / The Graveyard of Empires: why the Taliban turns out stronger than the USA by Ilya Varlamov
All of them are published on youtube and there are no professional subs (just automatic Russian + automatic translation to any other language).