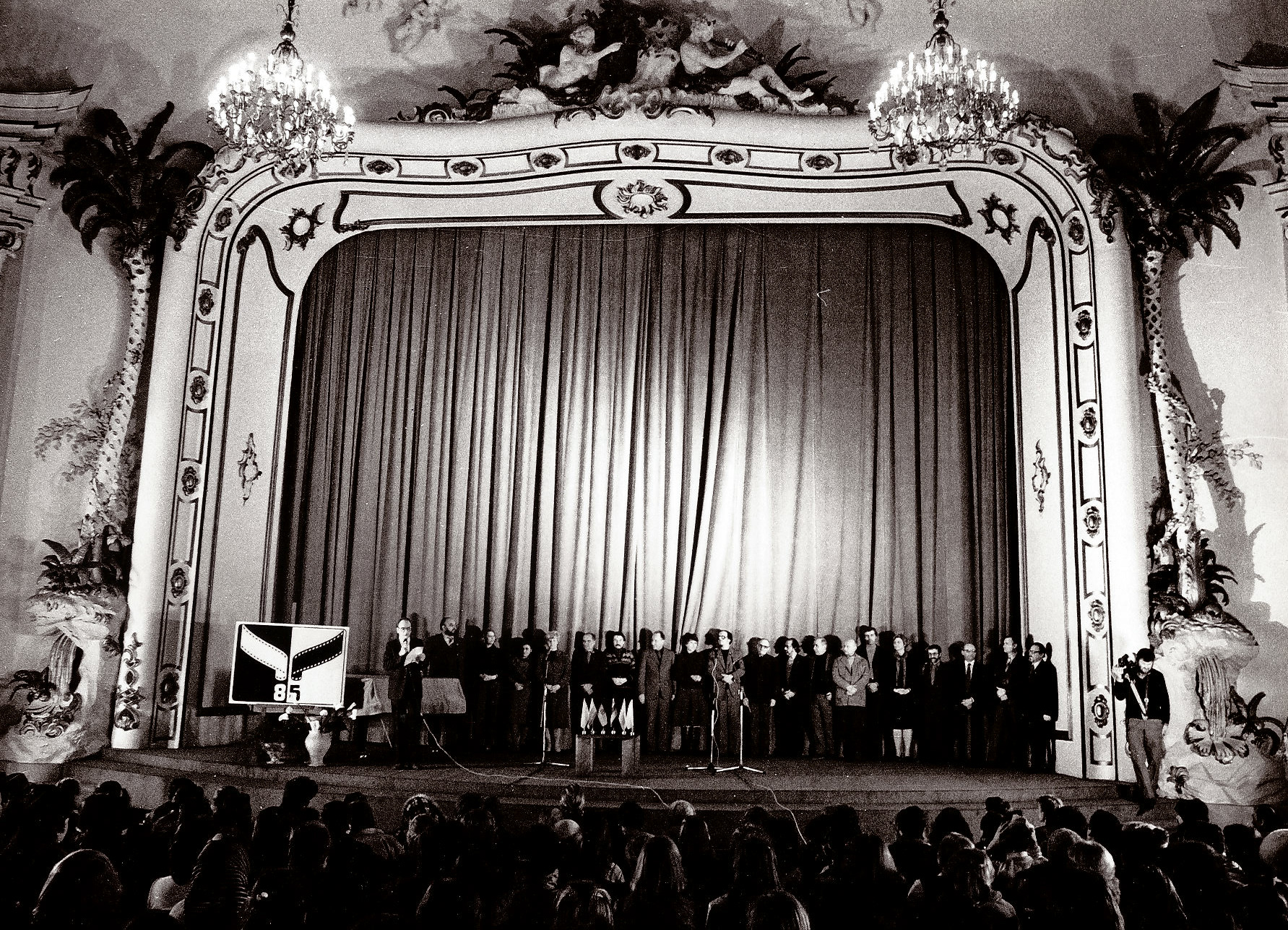 About everything that was before and will be after…
Hot-spot driftage or cameras of the First World are looking for emotions. Is it boring to film at home and whether or not Baltic poetic cinema has lost its voice and nerve in front of the big market? The mission and identity of a documentary filmmaker today. How does cinema change the perception of paradigms?
During nearly 30 years the legendary Riga and Jurmala documentary symposiums (1977-2007) blasted the documentary harvest and raised its strength.
"It was a fresh and ozone-saturated air, which is very important to breathe and feel in the process — not only in one's work but in the collective world, its closest and furthest borders." /Herz Frank/ 1
We are not the "legitimate" heirs of the symposium, but we are once again inviting documentary filmmakers and scholars together to discuss art, thought and perspective of a modern film and together search for a "Reality reflection in documentary cinema". 2
Programme
Day 1
"The Baltic Cut"
Identity of the Baltic documentary after regaining of Independence.
Are we dependent on the traditions of the past or are we free to start from scratch?
Regional and global context
Day 2
What is our mission?
Hot points of the world – the dream of a documentary filmmaker because it is boring to film at home?
Poetic or arthouse documentary – who needs these today in the global market and what should we do about it?
Euro-unificitation of a documentary. Who is ordering the rythm, who is playing the music?
Day 3
Open session with a special guest – director Victor Kossakovsky in conversation with philosopher Uldis Tirons.
Day 4
Round table discussion: Filmmaker – a predictor or observer of the evolution of civilizations?
In 1987 Juris Podnieks starts the work on the film "Hello, do you hear us?" actually anticipating the collapse of the Soviet Union before its collapse.
In 2015 Latvian director Alvis Hermanis leaves his job at Thalia Theater in Germany due to irreconcilable differences of political opinion, exacerbated by the refugee crisis in Europe.
In 2020 writer J. K. Rowling is being drawn into series of massive 'cancel culture' attacks over her views and statement regarding the status of transgender community.
In 2021 the conservative and liberal parts of society in Latvia are fighting over the definition of the concept of family in XXIst century. The famous Russian director Konstantin Bogomolov presents a manifesto on the need to "build a new Europe" in Russia. An open letter signed by more than 500 people respond: "Ok, boomer!"
RIGA, SPLENDID PALACE GREAT HALL, STAGE AND SCREEN
Festival days, before the lunch
ENTRANCE WITH ACCREDITATIONS
TICKETS TO THE OPEN SESSION AT SPLENDID PALACE BOX OFFICE
1 Herz Frank is a famous Latvian film director, and the Artdocfest/Riga festival Baltic Focus program award is named after him.
2 The title of the first theoretical documentary symposium in 1977.