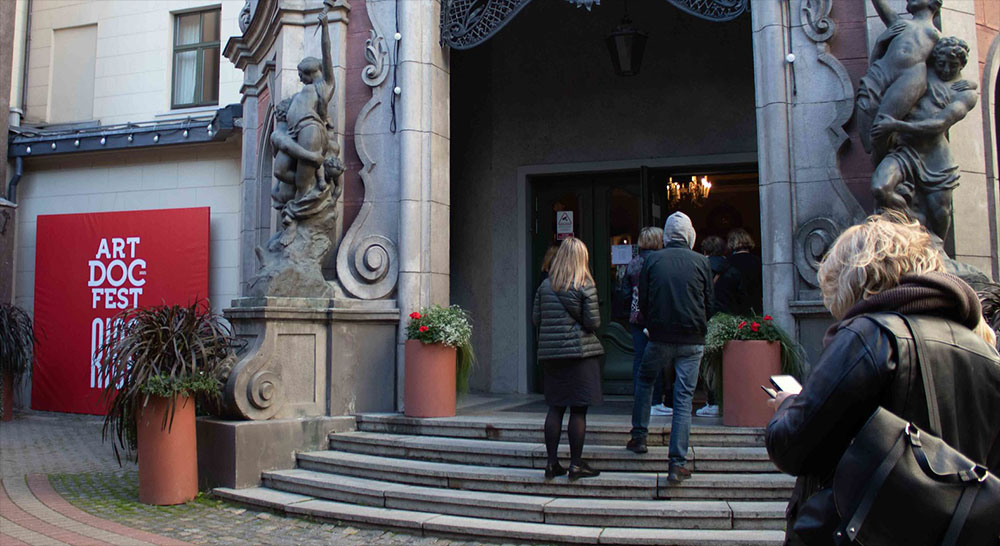 Starting from December 16th spectators can buy tickets to screenings of the first four announced movies of the International Documentary Film Festival Artdocfest/Riga. From March 2nd to March 9th spectators will be able to see more than 30 documentary movies in two competitive programmes Baltic Focus and Artdocfest Open, as well as many more movies shown in out-of-competition programme ArtDoc & ProArt.
Currently you can buy tickets to the first four announced movies of the festival. Each of these pictures offer various amazing stories which gives portrayals of fascinating people and the time in which they live in – Hanna Polak's film Angels of Sinjar, Alyona van der Horst's film Turn Your Body to the Sun, Marusya Syroechkovskaya's film How to Save a Dead Friend and Ruslan Fedotov's film Away. These movies have had various international premieres, as well as they have both won and been nominated for awards in the most prestigious festivals of cinema all around the world. All movies shown at the festival Artdocfest/Riga will be Latvian premieres.
Screenings of the Artdocfest/Riga will traditionally be held at the Splendid Palace cinema, as well as art center Zuzeum.
Until January 15th, 2023, you can still apply to participate in the festival competition in two programmes – Artdocfest Open and Baltic Focus. In 2023. International Documentary Film Festival Artdocfest/Riga will pay special attention to films about Ukraine and topics of war. Detailed information about application is available here: https://artdocfest.com/en/content/idff-artdocfest----riga/.
The International Documentary Film Festival Artdocfest/Riga is supported by the State Culture Capital Foundation of Latvia and many international foundations. The partners of the festival are the American TV channel Current Time TV, the German TV channel Deutsche Welle, cinema Splendid Palace and art center Zuzeum.