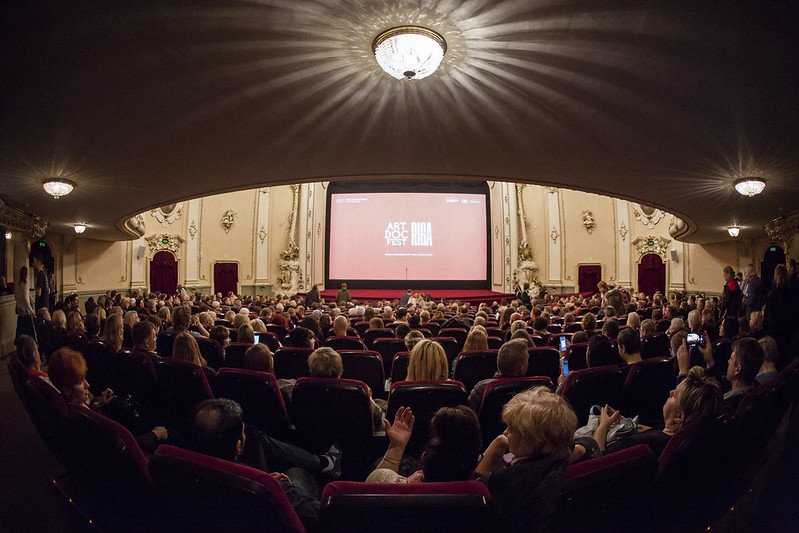 The 4th International Documentary Film Festival Artdocfest/Riga will take place in Riga on 1-8 March 2024. During the IDFF Artdocfest/Riga various events for the film industry will take place - public discussions, documentary film symposium, pitching, film discussions with the authors and public participation. Competition programs "Artdocfest Open" and "Baltic Focus" will be presented. The full program and detailed information about Artdocfest/Riga will be published later.
From 2nd to 9th of March, 2023 the third edition of the International Documentary Film Festival (IDFF) Artdocfest/Riga was taken place. Festival offered the spectators four separate programs with almost 50 documentaries from world renowned documentary filmmakers. The four programs of the festival included two competition programs ("Baltic Focus" and "Artdocfest Open") and two out-of-competition programs ("War Before War" and "ArtDoc&ProArt").
The second edition of International Documentary Film Festival Artdocfest/Riga took place from 3rd to 8th of March, 2022.
The first edition of International Documentary Film Festival Artdocfest/Riga took place in Riga, Latvia from 28th of April until 3rd of May, 2021 (it was postponed from November 2020, due to Covid-19 pandemic). In its first year the festival offered two competition programs – "Baltic Focus" and "Artdocfest Open".
The history of Artdocfest/Riga goes back to 2014. For 5 years (2014 – 2019) festival Artdocfest cooperated with Riga International Film Festival, creating the festival's documentary section together.
The founding organisation of IDFF Artdocfest/Riga is a non-governmental association "ArtdocFest & Media". The partners of the festival are both national and international institutions and foundations, as well as media from all around the world.
Within the framework of IDFF Artdocfest/Riga a Symposium was created. It is meant as a series of creative meetings and conversations between documentary filmmakers and cinema theoreticians. The aim of the Symposium is to create a temporary, inspirational space for thought. To transfer different ideas and knowledge, highlight tendencies and discuss the developments and significant trends of documentary cinema. Every year Symposium is attended by guests who are the professionals of the industry.
History
The international documentary film festival Artdocfest started in Moscow, Russia in 2007. In a very short period of time it became one of the most prestigious festivals in Russia and the largest documentary film festival in the territory of the former USSR.
In 2014 the president of the festival Vitaly Mansky moved to Latvia, and Artdocfest was invited to join the small family of Latvian film festivals. Artdocfest joined the Riga International Film Festival the same year and became its documentary section. During five years of work in the capital of Latvia Artdocfest grew, developed and became an important part of the cultural life of the city.
Since 2018 Artdocfest has been organizing its international competition in Riga. Every year Latvian premieres, and sometimes also world premieres, have taken place in Riga, for a total of 21 film from more than 10 countries. Since 2018 an international jury has been working in Riga. The members of jury have included such prominent personalities as Alvis Hermanis, Abrams Kleckins, Roman Balayan, Zanna Nemtsov, Galina Timchenko and others.
More than 30 documentaries from all over the world, a large number of representatives of the industry and the international press, as well as wide range of audiences participates in Artdocfest every year. During the festival TV programmes – reportages, talk shows, news clips, roundtable discussions are produced for various channels of international reach. Artdocfest/ Riga programmes receive a lot of attention from Latvian and international press. In 2019 alone there were more than 300 publications.
In 2020 it became clear that the scale of Artdocfest/ Riga has significantly exceeded the scope of its activities and a decision was made to create an independent documentary film festival. Leading cinematographers of Latvia supported the idea to announce another international competition programme to highlight the documentary of Baltic States. Thus "Baltic focus" competition was born. The further ambitions is to continue the development and expand the geography of the competing films becoming the documentary film festival of importance in Eastern Europe. Artdocfest/ Riga wants to continue the unique and world-famous traditions of Latvian documentary film established by grandmasters such as Juris Podnieks, Herz Frank, Uldis Brauns, Aivars Freimanis, Ivars Seleckis, Laima Zurgina, as well as the organizers of the legendary Riga Documentary Film Symposium and partly the film festival "Arsenals".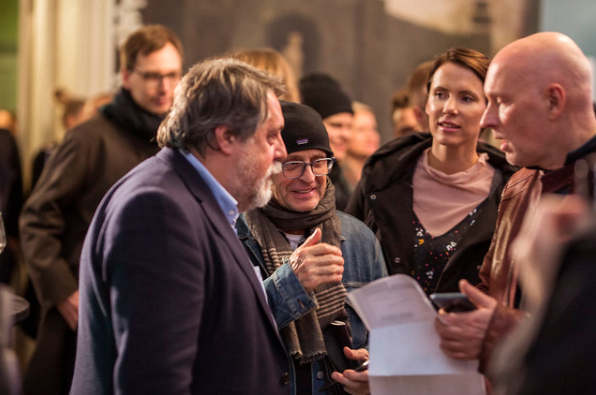 Festival organizers and partners
The festival is supported both by national and international partners, including, Riga City Council, National Film Centre of Latvia, State Culture Capital Foundation of Latvia, European Commission, Latvian Television, Radio Baltkom, Internet magazine "Meduza", TV "Current time" (Czech Republic, USA), US Democracy Support Foundation, TV "Deutsche Welle" (Germany), TV "Rain" (Russia).
Festival Advisory Board: Filipp Kruusvall (Estonia), Arunas Matelis (Lithuania), Uldis Cekulis (Latvia), Viktoria Belopolska (Russia).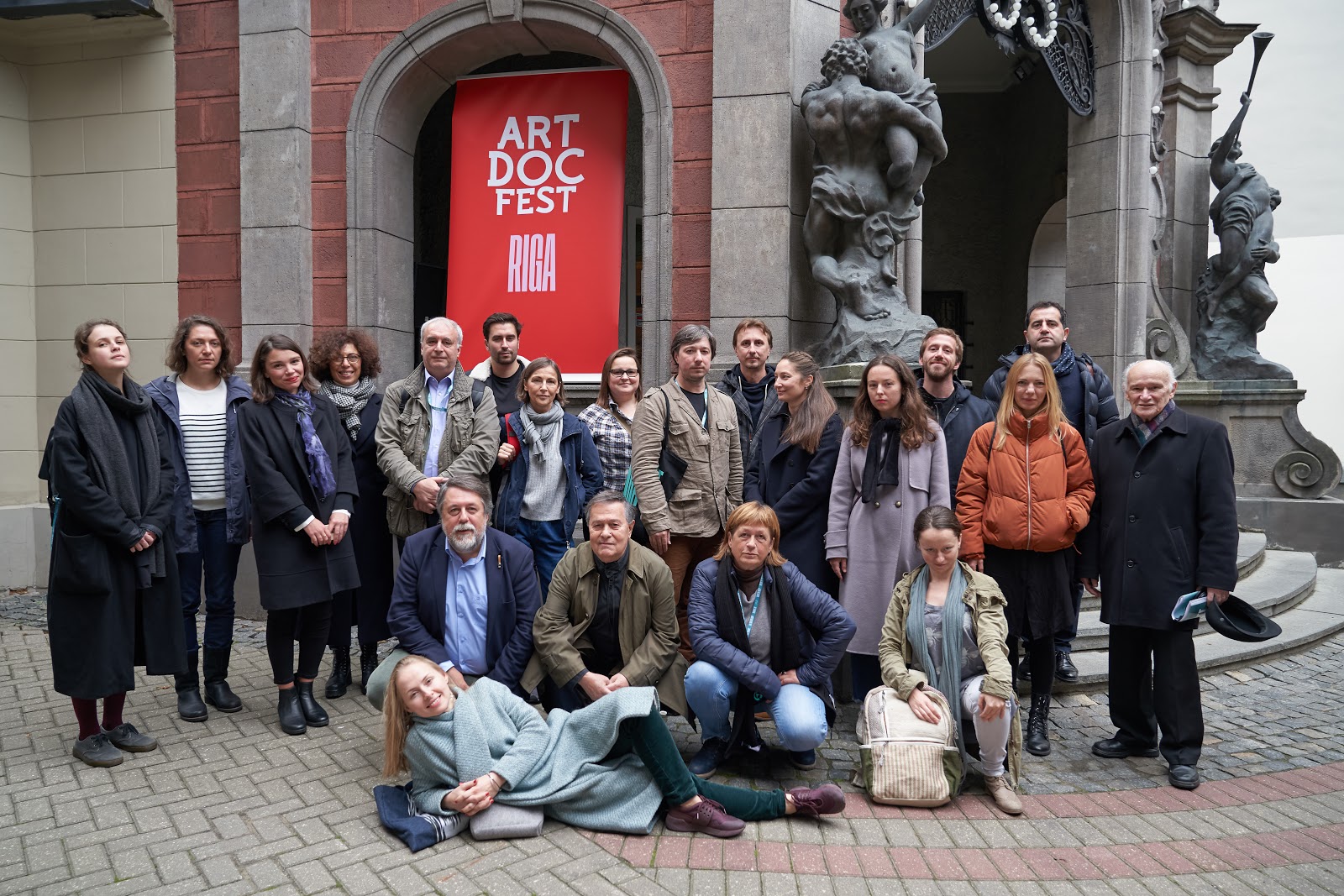 We aim to promote all types of audiovisual culture, as well as be able to discover completely new directions. There is a need to stimulate greater involvement of ordinary people in creative industries. We are not speaking about the professionals only but also about people from different walks of life. The global trend is that the most sought-after filmmakers often turn out to be non-professional cinematographers – they are rather people who have found themselves inside one or another sphere of human activity, developed their own unique view upon science, economics, production, education, sports, etc…and cinema can be created which, if successful, will have an unlimited audience around the world.
We also hope IDFF "Artdocfest / Riga" brand is positioning our city as a living example of open doors to a world where dignity and the fundamental rights of every citizen to speak and create are the basic elements of everyday life.
Welcome to the festival!