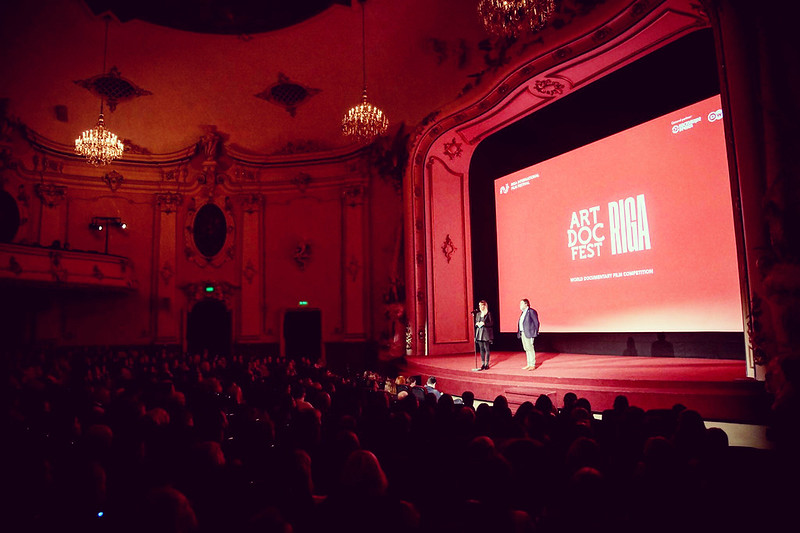 We are glad to announce the new dates of the first International Film Festival Artdocfest/Riga. The festival will be held in spring 2021 on April 28 - May 3.
Originally the festival was scheduled for November 2020, but it was postponed due to an emergency situation in Latvia.
During this time, we have carefully observed other film festivals and realized, that the most important thing is to keep an active cinema enchantment nerve. We have preserved our program and believe that only a vital relationship between viewers and filmmakers, premieres on the big screen, and in-depth discussions of industry representatives contain the true meaning of what we call a real film festival. Regardless of whether the festival is happening in a different format or with a limited amplitude.
Therefore, the Artdocfest/Riga festival team has decided not to organize the festival online even if the emergency situation in Latvia will not be canceled at the end of April. We have prepared various solutions and will announce them before the festival opening day. Either way, the jury will be watching films on the big screen, the winners will be named, and awards will be handed out at a gala ceremony on May 3. The festival will be inspiring and safe!
Everything depends on the success of fighting the pandemic, the state restrictions, and the creative solutions of our team. See you in the Real World of the Real Cinema!
If in April 2021 public events still will be banned in Latvia, we plan to organize repeated film screenings and meetings with the authors immediately after the pandemic. This way all interested can enjoy the festival program in full.
The partners and supporters of the Artdocfest/Riga festival and symposium are the Riga City Council, Latvian State Culture Capital Foundation, the Latvian National Film Centre, and other international foundations. The Festival partners include U.S. television channel Current Time and German television channel Deutsche Welle. Informational support provides portal Kino Raksti, Delfi media, and Latvian Television.