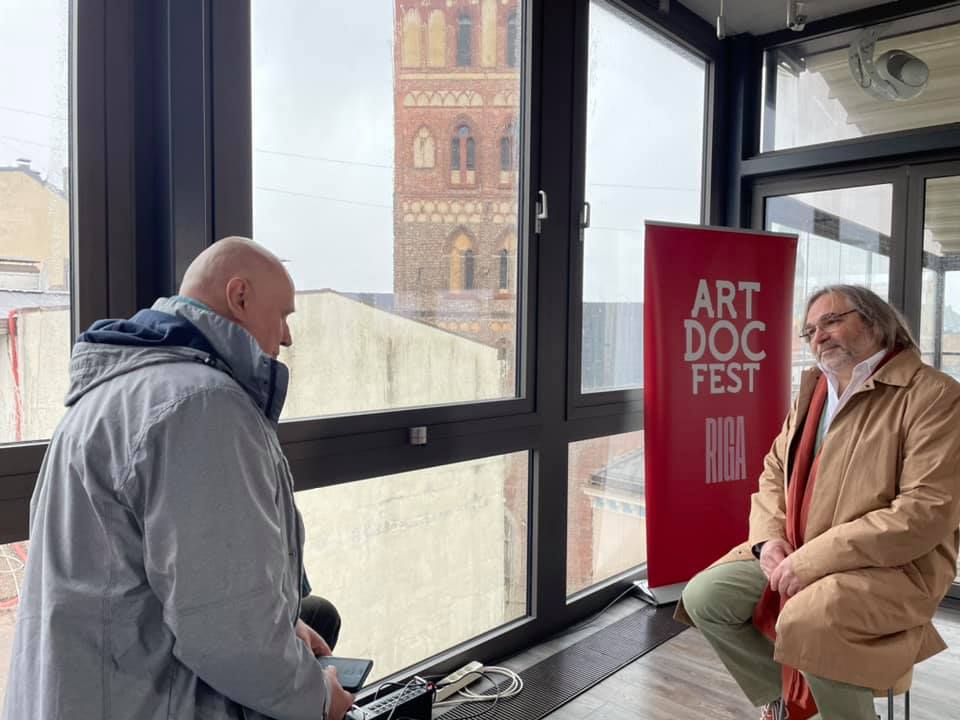 On May 3, the first Riga Symposium of Documentary Films Artdocfes/Riga ended with a conversation between the philosopher Uldis Tirons and the director Victor Kosakovsky.
As previously reported, the Symposium in Riga lasted from May 1 to May 3 and was intended to unite documentary filmmakers and theorists for their communication in free space.
Artdocfest/Riga Symposium aims to create a temporary, inspirational space of thought: transfering the knowledge, highlighting the tendencies and discussing the developments within the field.
The IDFF Artdocfest/Riga festival, in which the symposium was held, will end on May 3, when the winners and prizes will be announced on the closing ceremony at 10 p.m. The broadcast will be shown on the Current Time TV channel and on the channel's Youtube page.
Screenings of the films for the wide audience in the cinema hall, during which a real meeting with the author of the film will take place, is planned to be organized in the second half of August, which will be reported separately.